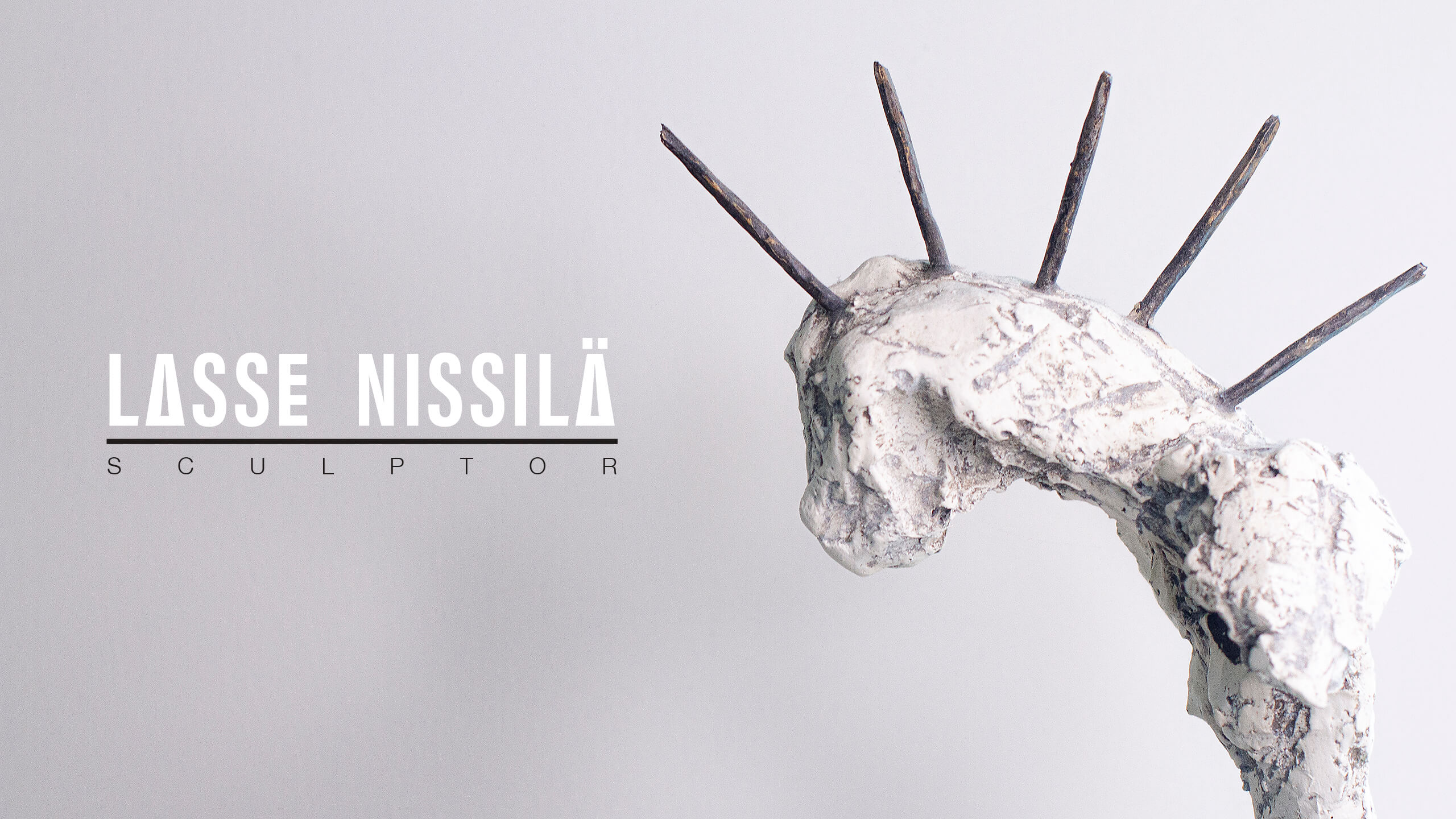 Terttu Jurvakainen Art Gallery PAINTINGS - SCULPTURE - GLASS ART OPEN 20.6. – 25.8.2018 we-su 12-17 Sculptor ULLA HAGA, Helsinki Sculptor PEKKA HOLOPAINEN, Helsinki Glass artist ALMA JANTUNEN, Nuutajärvi Painter SUVI MANNONEN, Haukipudas Sculptor LASSE NISSILÄ, Muhos...
read more
When does one begin to find oneself as an artist, and how can one start to work locally? Here in Finland, one of the ways is to become a member of an art association. For example, Northern Ostrobothnia and Kainuu regions have Oulu Art association which actively...
read more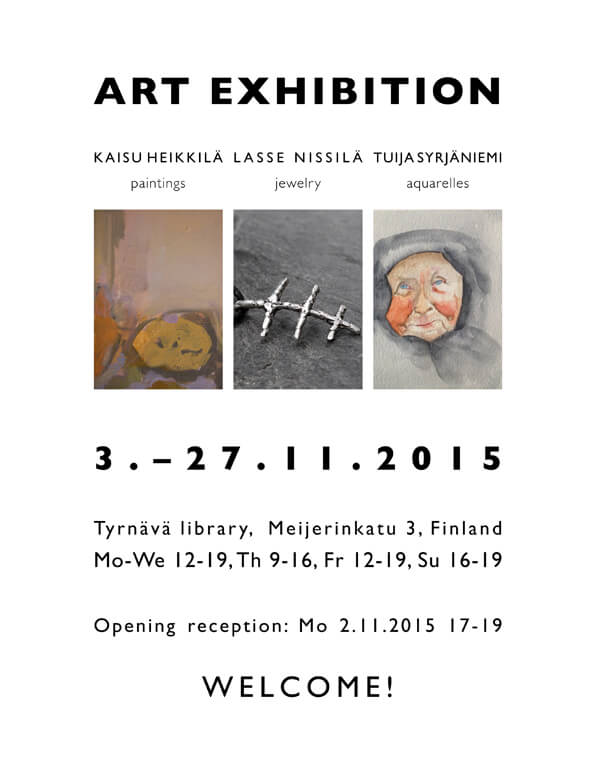 Kaisu Heikkilä, paintings; Lasse Nissilä, jewelry; Tuija Syrjäniemi, aquarelles. You can see my jewellery design in Tigerborg website. ART EXHIBITION TYRNÄVÄ, FINLAND 3.-27.11.2015 Tyrnävä Library, Meijerinkatu 3, Finland Visiting hours: Mo-We 12-19, Th 9-16, Fr...
read more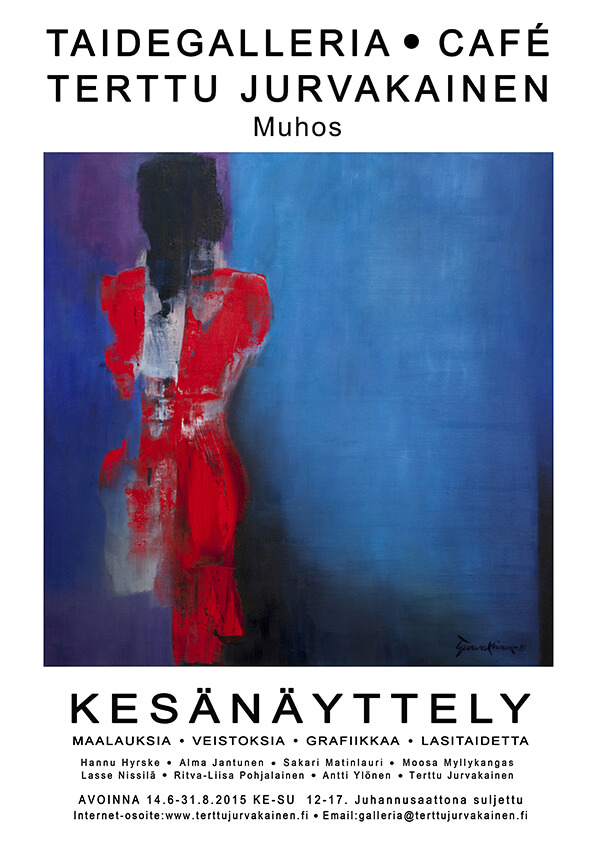 Gallery Terttu Jurvakainen summer exhibition opens Sunday, 14.6. 12.00. Welcome! The exhibition features works of eight well-known artists, who come from different parts of Finnish. The exhibition presents paintings, sculptures, prints and glass art. HANNU Hyrske,...
read more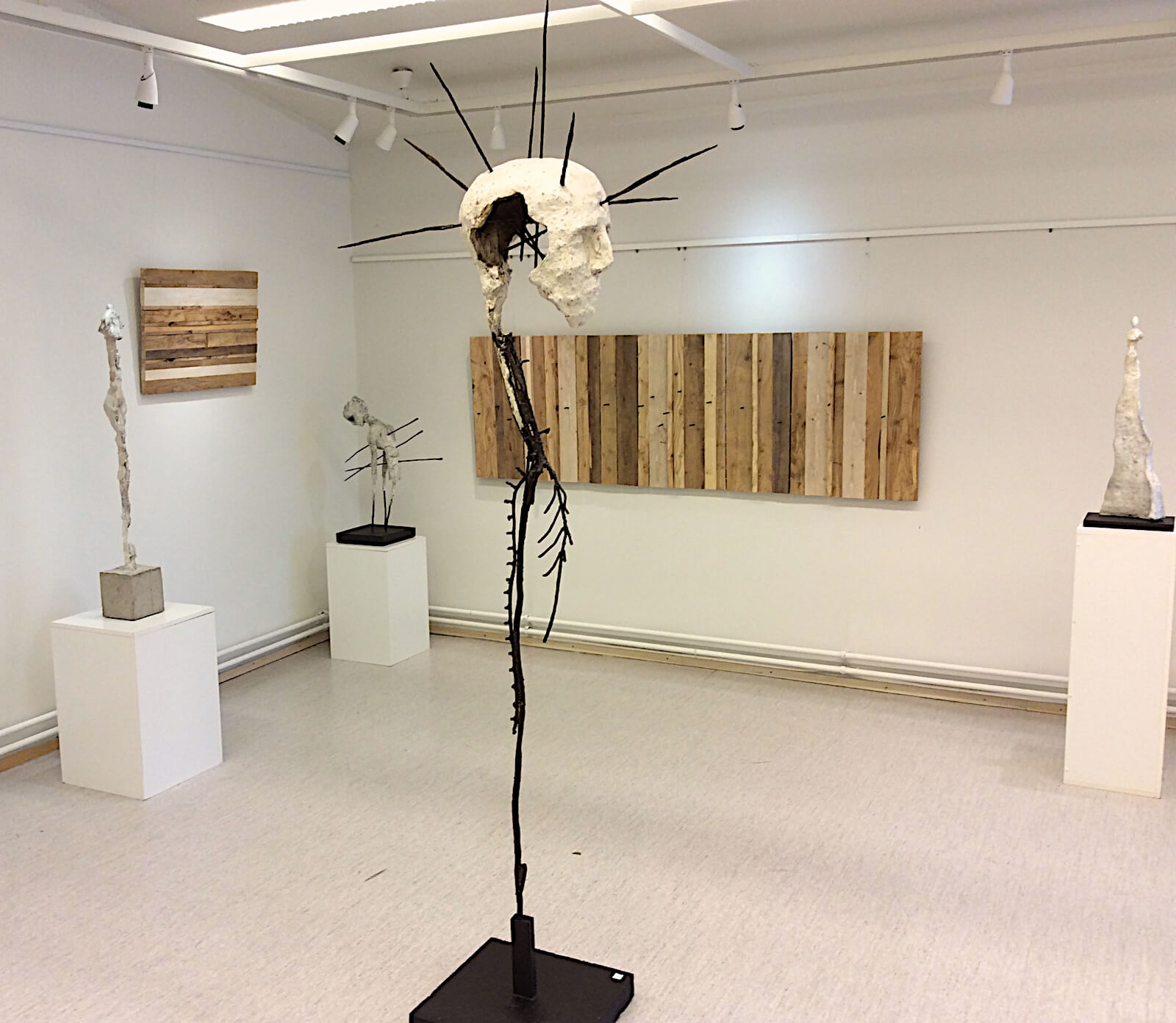 Here are a few photo sculptures that are on display in Pyhäjoki 1.-30.4.2015 WORS: Beginning, 2015. The iron and bronze. 33x23x11 cm. Life Seeker, 2014. Metal. 65x94x14 cm. Limit, 2015. The concrete and metal. 31x31x31cm. Winterreise (Winter's Journey), 2015, concrete...
read more
Pop-Up Art Exhibition 7-10 June 2014 – Tero Annanolli,painter – Helinä Hukkataival, visual artist, performance artist – Lasse Nissilä, sculptor – Three Finnish artists present a suitcase exhibition in Bookshop Bivar, Lisbon. Meet the artists on Tuesday 10 June from...
read more